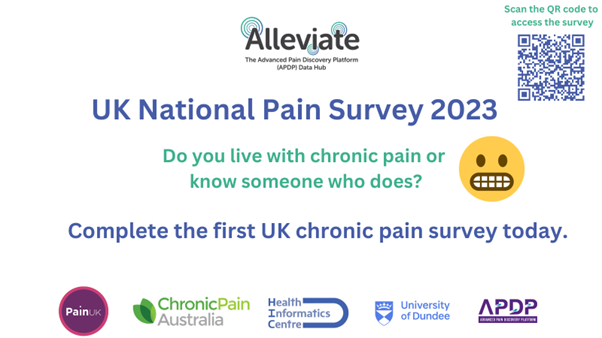 We are calling on all those who either live with pain or care for someone who does to please complete the survey to help shape the future of pain management and research. Without your voice this survey will have little impact. Please take the time, share your voice and make a difference! 
"Pain has many faces...it's not one size fits all. Complete our survey and together let's Alleviate pain."
The Alleviate Pain Data Hub is a £2M collaborative project funded by a consortium of funders including Versus Arthritis and the UK Medical Research Council. The project is led by the University of Dundee and involves partners from across the UK. Alleviate is one of nine HDR UK Health Data Research Hubs. 
More information is available on the Alleviate Pain Data Hub website, subscribe to our newsletter for regular updates or join our community.