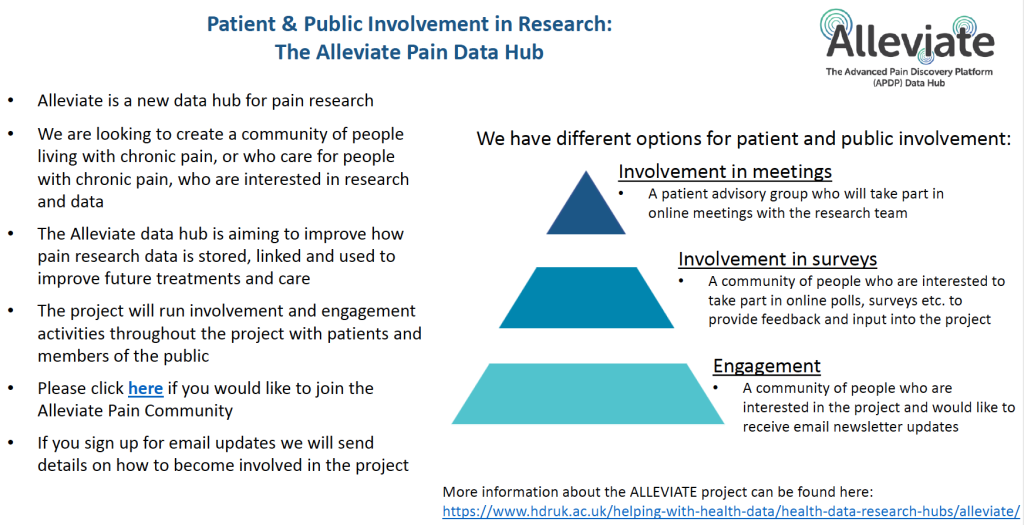 Please click here if you are interested in joining the Alleviate Pain Community.
This allows you to receive project newsletters, as well as hear about engagement & involvement opportunities, as the Alleviate Data hub has five workpackages which patients can get involved in. Please contact us for more details.
Please also feel free to contact us with any suggestions or feedback using our contact us page.