The Alleviate Pain Data Hub, in collaboration with Chronic Pain Australia and Pain UK, is launching the first UK National Pain Survey in November 2023. The survey has been adapted from the National Pain Survey 2023 run by Chronic Pain Australia and is targeted at those living with chronic pain.
Chronic Pain Australia first started the National Pain Survey in 2009 to collect information and find out more detail from people living with, or caring for those, with chronic pain. Since then, it has grown and developed and through this collaboration, has been adapted for the UK pain community. Chronic Pain (pain lasting for 3 months or more) affects 35-51% of the UK adult population (NHS Digital, 2019) and there remains an unmet need of recognition and treatment. Through this survey, which will highlight the lived experience and current issues impacting the UK chronic pain community, feedback will help inform various researcher and stakeholder audiences, to help determine direction and strategy and ultimately accelerate pain research.
This is an opportunity for your voice to be heard and make an impact on how chronic pain is perceived and managed. Follow us at @alleviate_data and countdown to the launch of the first UK National Pain Survey!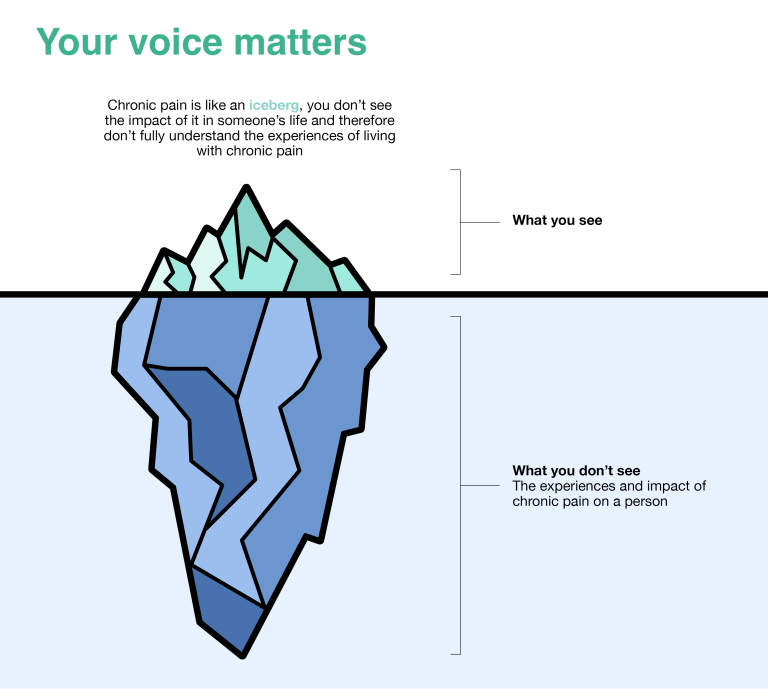 "Living with pain affects so many people in many different ways. Let's use our collective voices to express what it means to us."
The Alleviate Pain Data Hub is a £2M collaborative project funded by a consortium of funders including Versus Arthritis and the UK Medical Research Council. The project is led by the University of Dundee and involves partners from across the UK. Alleviate is one of nine HDR UK Health Data Research Hubs.
More information is available on the Alleviate Pain Data Hub website, subscribe to our newsletter for regular updates or join our community.