Alleviate Pain Data Hub attended Scotland's Health Research and Innovation Conference in Glasgow on Tuesday 31st October where the team enjoyed a varied programme of presentations and discussions reflecting the diversity of health research and innovation activity across Scotland.
The team, including Irene Soulsby, Patient and Public involvement and Engagement (PPIE) member, displayed the ePoster 'Immersing Patient and Public Involvement in Alleviate' at the conference, which highlights how PPIE has been embedded in Alleviate since inception to ensure patients with lived experience of pain are are central to the development of the Hub.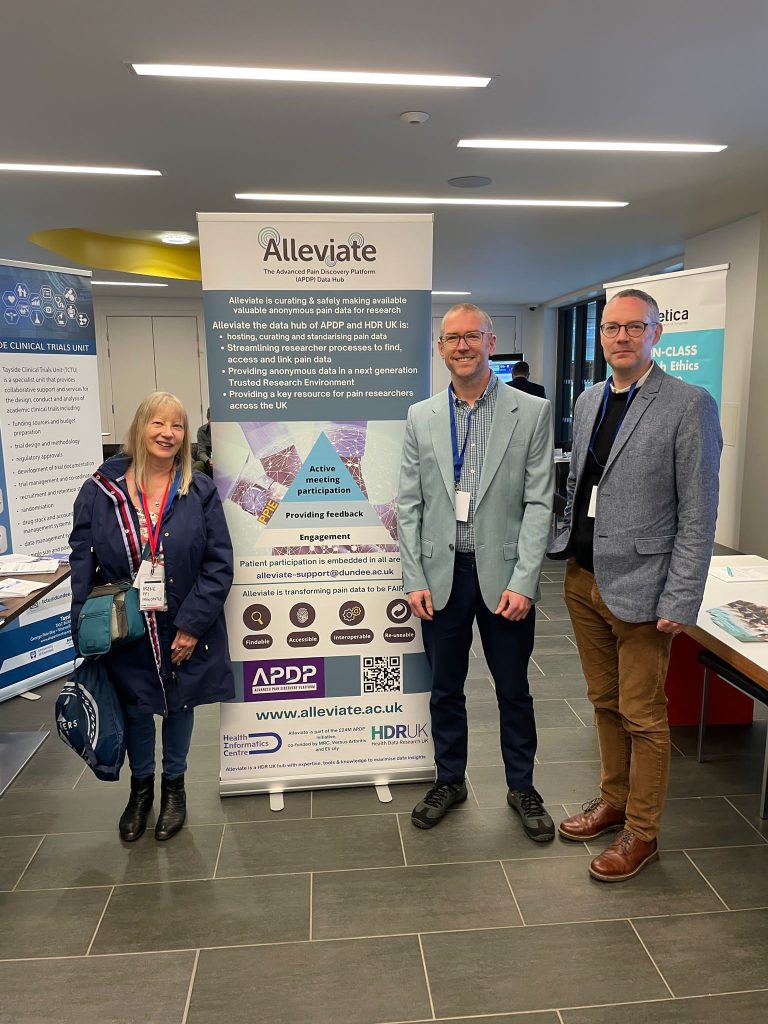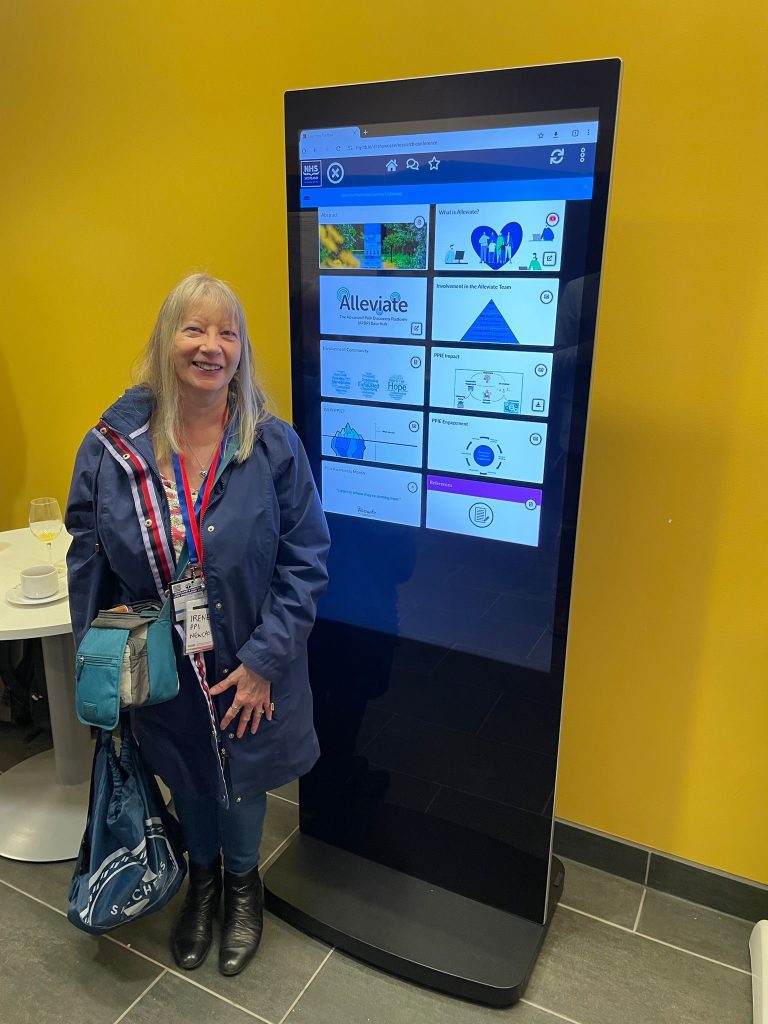 Gordon Milligan and Erum Masood of the Alleviate team presented a thematic session on 'Mapping Scottish Population Scale Health Data to Observational Medical Outcomes Partnership (OMOP) Common Data Model (CDM) standard to support FAIR Principles' showcasing the great work being done to transform and map datasets, making them more accessible to researchers in order to accelerate health research.
The team finished off a fantastic day with some networking and are looking forward to next year's conference already.

The Alleviate Pain Data Hub is a £2M collaborative project funded by a consortium of funders including Versus Arthritis and the UK Medical Research Council. The project is led by the University of Dundee and involves partners from across the UK. Alleviate is one of nine HDR UK Health Data Research Hubs.
More information is available on the Alleviate Pain Data Hub website and twitter, or subscribe to our newsletter for regular updates or join our community.