Summary
 Alleviate Pain Data Hub has successfully facilitated our second curated data set to be available within our new Pain Hub.
Hot on the heels of scoring our first data set (GOAL data set from University of Nottingham) into the Alleviate Pain Data Hub, we are following up with our next data set – Omega 3. This dataset is also from the University of Nottingham and the Principal Investigator is Professor Ana Valdes.
About the data set
Omega 3 is a nutritional interventional study of middle-aged and elderly women that looked at how omega-3 fatty acids improved the diversity of the gut microbiome. The dataset also includes information on body pain, anxiety, depression, and fatigue. Special scales have been used to record this information, such as pain intensity scale, hospital anxiety and depression scale and medical outcomes study short form general health survey score. Given female under-representation in research studies and the presence of gender bias in estimation and treatment of pain, this woman centric dataset is unique and valuable. [1] [2] [3]
Making the data accessible
Since the information in the data is captured in text format, the mapping was not straight forward. The data team had to rely on data dictionary and other supporting documents to understand the data and the context of information. This step is particularly important to ensure that the terms are mapped to the closest or accurate standard concepts IDs. The details of the study can be read about here.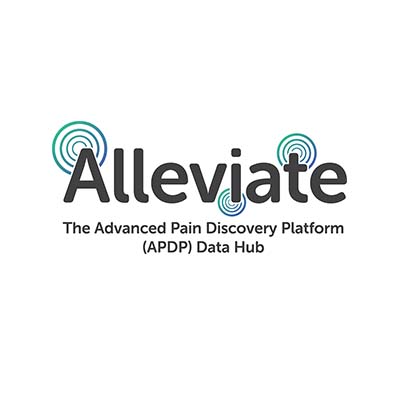 Alleviate is The Advanced Pain Discovery Platform (APDP) Data Hub. It is one of nine Health Data Research UK national data hubs and will transform UK pain datasets to be Findable, Accessible, Interoperable and Reusable (FAIR) and is providing expert data engineering, to enhance responsible, timely and trustworthy analysis by researchers and innovators, with the aim to improve lives. The Alleviate Data Hub is part of the £23 million Advanced Pain Discovery Platform consortium funded by UKRI Strategic Priorities Fund and Versus Arthritis, with additional support from Eli Lilly and the Medical Research Foundation. The APDP and Alleviate projects were developed and run with the support of people with lived experience of pain. Their voice is at the core of improving research data access to accelerate advances in research which will ultimately improve patient outcomes.
---
More information is available on the Alleviate Pain Data Hub website or subscribe to our newsletter for regular updates.